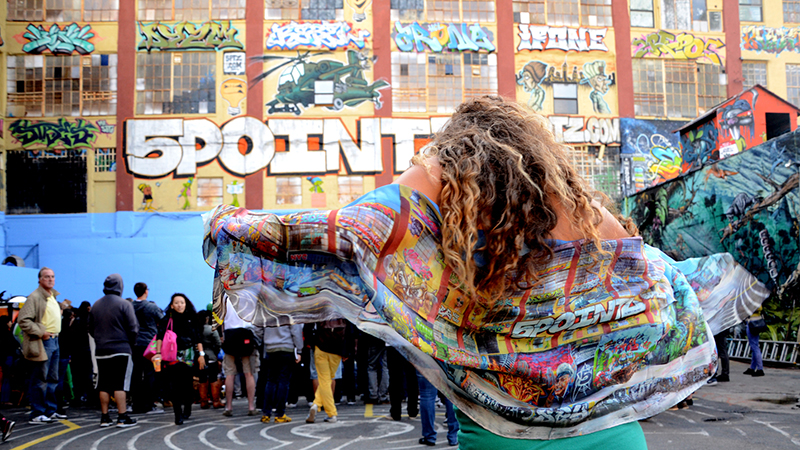 View the original article on Petapixel.com.
I first heard about 5 Pointz in a Wall Street Journal article in the summer of 2011. The article detailed the recent attempts by the owner to knock what had become an internationally-reknown street art mecca down, and build high-rise condominiums.
As a panoramic photographer, the idea of a wrap-around locking dock covered in street art immediately seemed like an opportunity for an exceptional large format photograph. Several years prior I had begun to specialize in high dynamic range, gigapixel resolution photography. The most engaging subject matter I had found had been the massive, decrepit warehouses covered in street art and graffiti that I used to stumble on as a as a photography student in Miami, Florida. Efforts by 'street level mural installation' groups like Primary Flight and the late developer Tony Goldman had, beginning in about 2007, rapidly transformed the neighborhood of Wynwood into a cultural hub of art, food and music — in the middle of one of the poorest neighborhoods in the country.
It has been my experience that some photographs are relatively easy to obtain, while others are as brutally difficult as executing work in any other artistic medium. On my first trip out to 5 Pointz, the signs instructing photographers to obtain permission made it clear that shooting the panorama would not be a straightforward goal. Having developed an extremely rough working knowledge of the street art community at the time, I specifically aimed to be respectful of artists' rights and consistently have tried to be considerate to the contributions of the artists themselves. I wanted it to be clear that I was creating the image to generate art, not profit.
After a few emails, I was eventually directed to two individuals I now consider friends: Meres, the street artist who had for nearly a decade curated the artwork on the site, and Marie Flageul, who helped manage the operation there. We sat down to discuss my work, but I think they were initially wary of anyone coming to photograph 5 Pointz (rightfully so).
With the rough concept of the image (and maybe, eventually, an entire virtual tour) at the back of my mind, I hung around 5 Pointz through that winter and into the spring. On some occasions, I photographed life as it happened there, complete with beat boxing hip hop artists, break dancers, more photographers than I could shake a stick at, and of course, flocks of world-class street artists. I saw the massive crowds that simply stumbled on or knew to show up to the building on weekends. The numerous television shows and movies shot there. I will remember that overwhelmingly organic, creative, genuine energy for the rest of my life.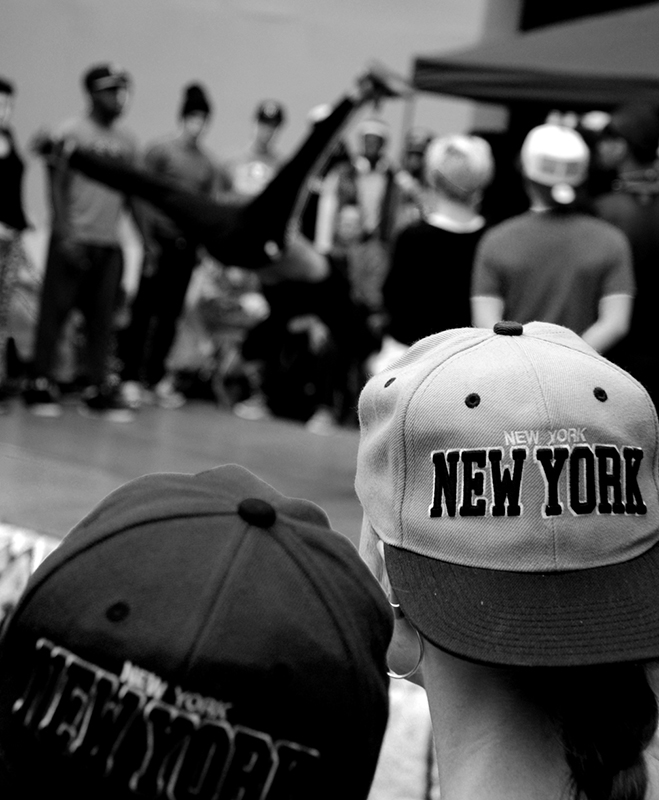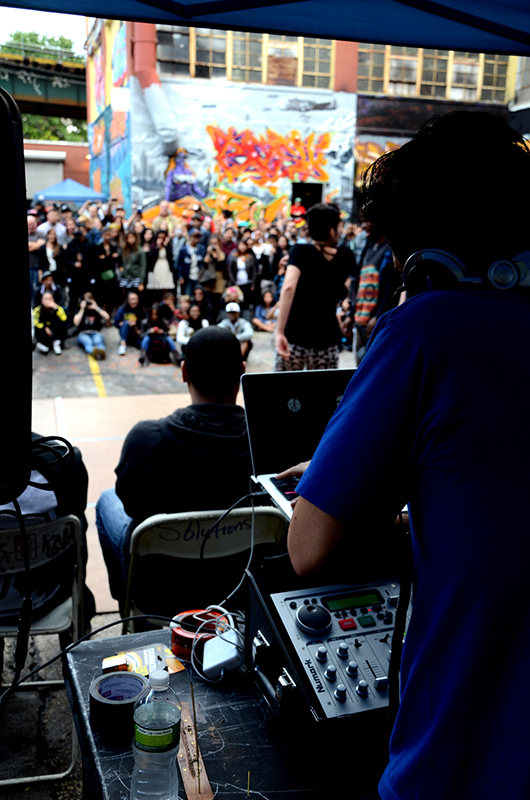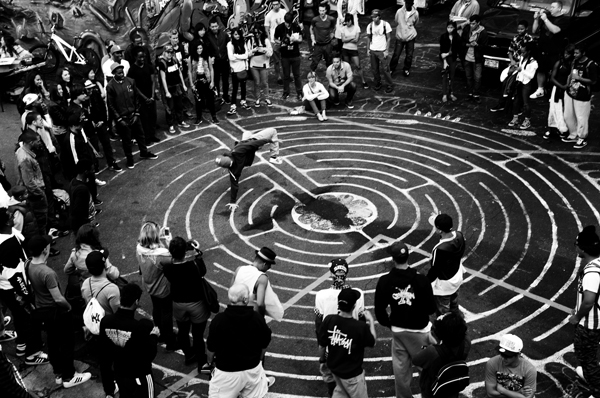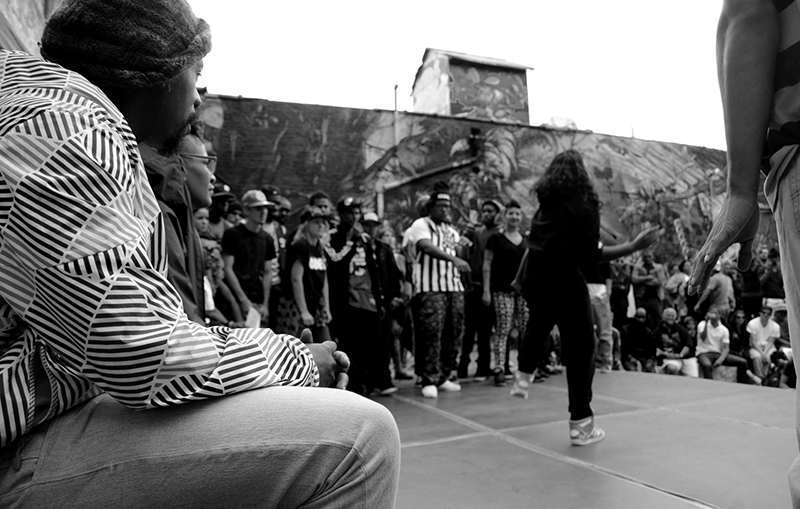 Eventually, I tried (on multiple separate attempts) to time the variables necessary to take the panoramic photograph correctly. 5 Pointz was being used as an active loading dock, and the light really only fell on the building for about 2-3 hours in the middle of the afternoon, when the area was most highly trafficked.
On a day when I happened to have my equipment in my car from a different shoot, I noticed a lull in traffic streaming through and asked Marie if I could take a picture. She generously blocked the loading dock off for me to set up a tripod right in the middle of it, and after a period of about 45 minutes I was able to photograph the entire area at the resolution I wanted, with three exposures per image.
In that amount of time, the sky changes dramatically. The initial stitch resulted in an ideal view of the building, but the sky left much to be desired. After a complete replacement in Photoshop I was finally left with an image that was exactly as I had initially imagined.
The bigger question, now that I had created this image: what do I do with it? The idea of profiting from posters or clothing made from the street art displayed, free of charge, at 5 Pointz, never seemed ethical, and maybe even completely legal, to execute on. I ended up creating a large format test print, produced a limited run of 20 silk scarves (for friends and family, basically), and then the image basically sat dormant on my hard drive for a while.
Overnight on November 18-19, 2013, the owner of 5 Pointz hired workers to paint over the work at 5 Pointz. In a matter of hours, the collective efforts of hundreds of artists was, for the most part, gone without a trace. Having seen the sort of amazing growth that can occur when savvy developers and street art are imported into a neighborhood, as happened in Wynwood, it seemed like a short-sighted business decision for this developer to have effectively demolished the (sole?) spectacle that was bringing foot traffic to the neighborhood.
A few months after the dust had settled, I heard from Meres. He asked if I ever had any intention of selling the photograph of 5 Pointz. He then gave me one of the highest compliments anyone I've likely ever received, explaining that the panorama to him best represented the work that the artists aimed to achieve there. I told him that if anyone needed this print on their wall, it was him, and that I never would sell a copy without his, or the other artists', blessings.
After that discussion, I made a 90″ long, chromogenic print of the piece, figuring, like the image itself, that this was just something that needed to be created, but it was not until I heard Meres discussing the print at an opening in Manhattan that I actually felt a profound sense of loss. Talking through the work that had appeared on the building, Meres went on to describe all the friends who had painted there and inspiration for so much of the artwork.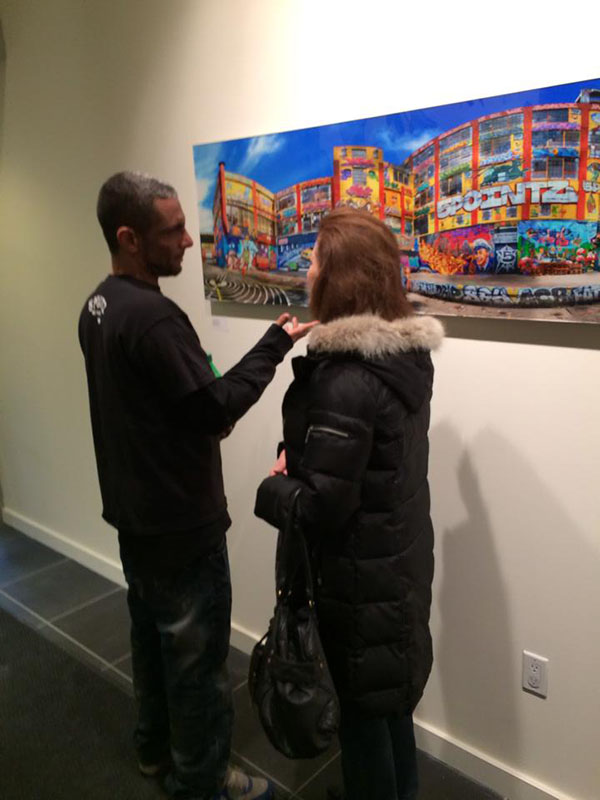 Photography at its very best represents the impermanence of time- every pull of the shutter is a dedication to the failure of human memory. Many of the abandoned spaces I photograph are eventually renovated or destroyed, re-purposed for other means. 5 Pointz was not abandoned, and there is just as strong a case to be made that the artists there built community and elevated the cultural relevance of a major American city. Judging from previous examples and even a strictly financial standpoint, it is still likely a significantly better value proposition than a couple steel towers.
I can only hope that this photograph helps people remember 5 Pointz as it was: bursting with culture and with life, a building that inspired people and brought them together.