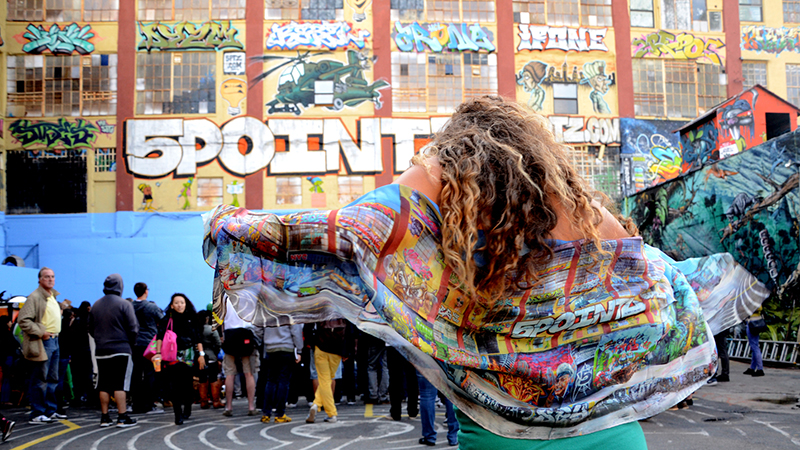 View the original article on Complex.com (reposted from Petapixel.com).
New York-based photographer Jay Hirschfeld wrote a piece for PetaPixel today titled "Chasing 5 Pointz" in which he reflects on the time he spent at the world famous graffiti spot trying to get the perfect photograph.
Hirschfeld writes that he learned about 5 Pointz in 2011 from a Wall Street Journal article. He began to build a relationship with artist and curator Meres One and with Marie Flageul, and spent a couple seasons hanging around the building, watching artists at work and photographing the daily activities and events that went down at the site. The photographer shares details of the day that he got the opportunity to take the photo that he had been waiting to take, one of the only 5 Pointz co-signed panoramics ever taken.
Hirschfeld didn't want his image slapped on t-shirts or posters to make a profit on the free art, but there was a special run of silk scarves printed with the image as well as a 90-inch long print that was shown in a Manhattan gallery. Check out a smaller version of the image below, click this link to read the full story, and click the mage to see it as it was meant to be seen.